DIRT
PALAC
E
DECEMBER 2018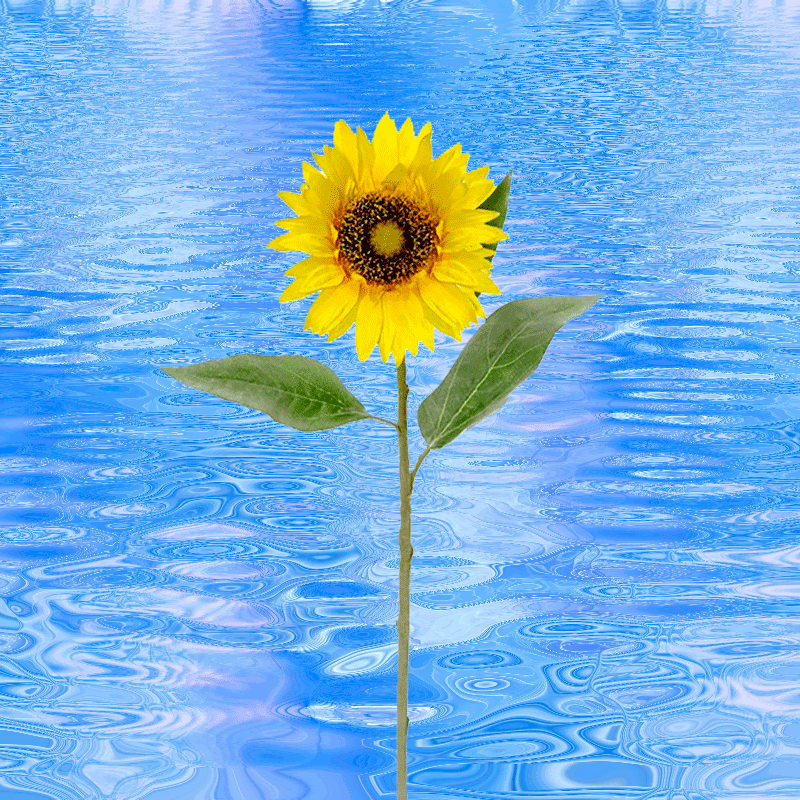 Wednesday December 19

th
6 – 7:30pm
Artist Talk / Interview
Artist Shey Rivera in conversation with Josephine Devanbu
------------------------------------------------------------
​
Supported through the Art Culture and Tourism department, as part of theWoonasquatucket River Greenway Arts project, the Dirt Palace will be commissioning artists to make new work in conversation with the river,

its history, and the future plans for the neighborhood greenway, October 2018 - July 2019.
Our second event "Stormwater
" Features the installation by artist Shey Rivera in our Storefront Window Gallery. Join us December 19th at the Dirt Palace while they talk about their work on storm runoff in urban settings.
Along with the window installations that The Dirt Palace is presenting, there is a RFQ for new public art in Olneyville that is currently live (deadline January 2nd, 2019!)
Memorial Retrospective for Cyndi Wu
Thursday, December 20, 2018 at 6 PM – 9 PM
159 Sutton Street Gallery


more info
DECEMBER WINDOW ARTIST: SHEY RIVERA RÍOS
Shey Rivera Ríos
(pronouns: they/them) is an arts manager and multi-genre artist active in the mediums of performance, installation, digital media, and poetry/narrative. The creations spam several genres and a myriad of topics, from home to capitalism to queerness to magic. As an arts manager, Rivera engages with art and culture as a catalyst for social change through placekeeping, community-driven design, cross-sector partnerships, and creative industries. Rivera is also a performance curator and producer of interventions that activate people creatively. They are an active member of the National Association of Latino Arts and Culture (NALAC) and board member of the Alliance of Artist Communities. They are also a Fellow of the Intercultural Leadership Institute (ILI), a Brown University Public Humanities Community Fellow, and have completed residencies in Santiago, Chile, at the Museo de Arte Contemporaneo de Santiago alongside Las Proceres feminist collective; and in Pittsburgh, PA, at City of Asylum and BOOM Concepts Gallery.


"Stormwater" is a mixed media installation reflecting on the environmental issue of storm runoff in urban settings. The piece pushes back on urban renewal by proposing green space instead of more concrete developments. The sunflower is Yoruba deity Oshun, goddess of the river. This is a digital prayer/spell that becomes physical in the predominantly Latinx neighborhood of Olneyville in Providence, RI.
***Downstairs studio / work space available*** - 6x8 feet expandable to 8x8 feet. includes use of wood shop, storage space, access to large common area for bigger projects, opportunity for print shop access. 1-3 month lease - flexible! $125 per month. please email
dbenbass@gmail.com
for more information!*
New Years alert! Send us winter greetings! zines! love! cards! we'll take what ever we can get! Also do we usually send you a New Year's card? Do you want one? This year is an illusion. We are all illusions. But we'll still send you a postcard. Hit us up at
dirtpalace@yahoo.com
if you want to make sure that your address is correct.
JOSEPHINE DEVANBU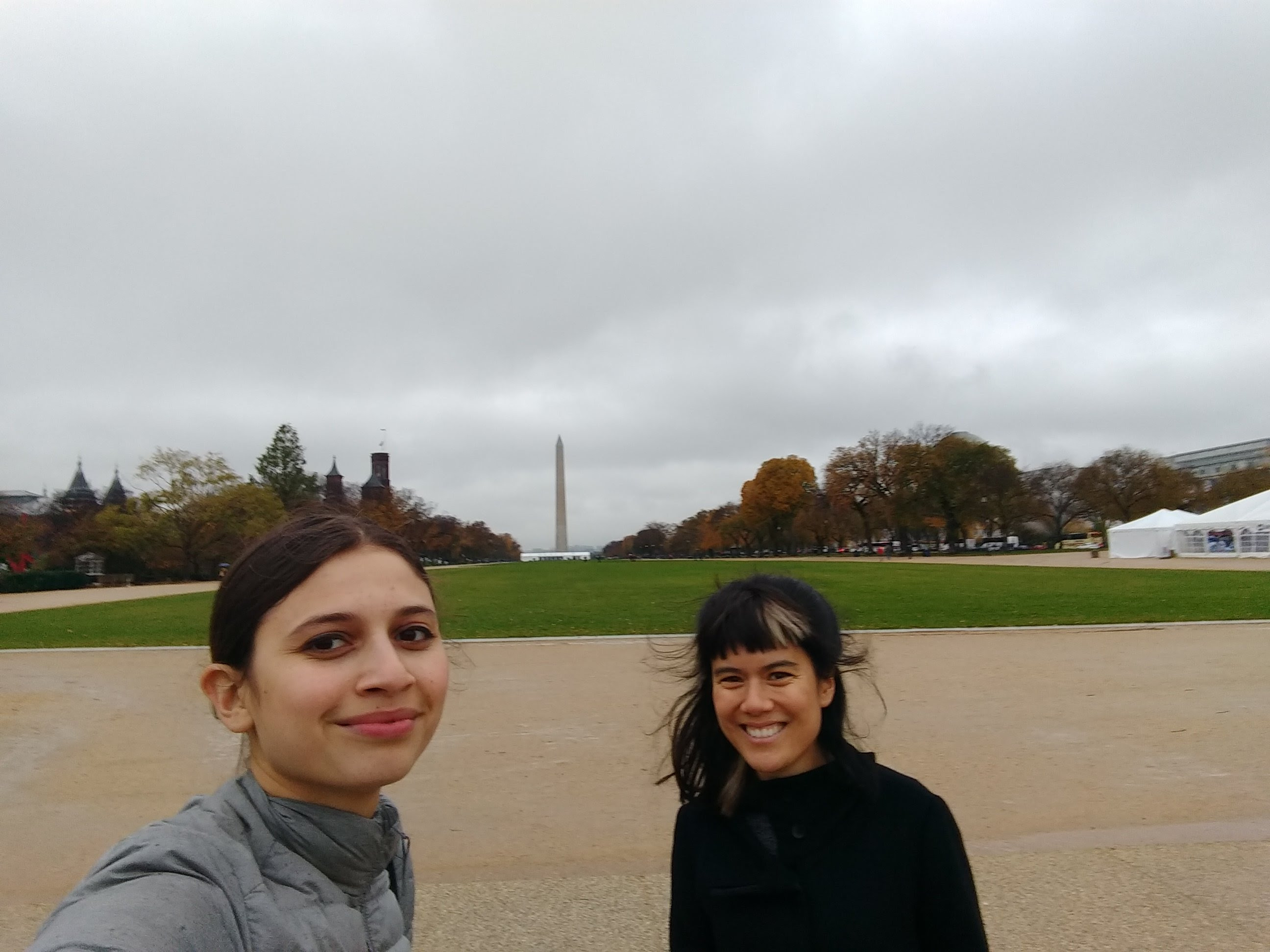 Maia and I on the National Mall after pitching at the National Gallery and Hirschhorn. We may or may not have slept the night before.
We've been running all over the east coast for the past few months– back and forth to Philly for the residency at Haverford College, pitching
Look at Art. Get Paid.
at about a dozen art museums (including the Whitney, the Smithsonian American Museum of Art, & Mass MoCA). It's been a nerve-wracking blessing to propose the project so widely, and a joy to have such a solid collaborator and community through it all. Lots of hoops to jump through– and savor– yet.
GRETA SCHEING
Drawing some and preparing for the dark and cold.
Send your address to gretron(at)gmail if you'd like a postcard

PIPPI
ZORNOZA
Bonedust Fruit of the Ash was released on Annihilvs!! - to purchase the digital album go
here
To purchase the CD or other formats go to Annnihilvs
here
RECTRIX had a blast performing in the midwest this past week.
DANIELLA BEN-BASSAT
Had a great public conversation with Cody about eels. If you have any information about the eels in the Woonasquatucket River, please text the eel hotline at 401.400.1750. Also, more Neil Young Zuma shirts available! -
http://danbbass.storenvy.com/products/18749293-neil-young-zuma-tee-shirt
CODY ROSS

I had a great public conversation with Daniella about eels. I also got a new job in digital preservation, whatever that means. Have you ever heard the French term "to end up in the decor"? It means "to drive your car off the road."
⁘ Cathedral, a public bathroom on your cell phone, is available for download. "The gestures are small, tensile, vibratory." Soon featuring poetry by former Dirt Palace member
Megan Manowitz
and music by current Dirt Palace member Daniella Ben-Bassat.
ᴅᴏᴡɴʟᴏᴀᴅ ɴᴏᴡ . . .
XANDER MARRO
Rotating schedules and digging into the darkness and night. Also thinking about travel and drawing. And so thinking of
Henna
, night dweller and comics queen of Berlin. Here is a picture I drew of her last winter. Her feet aren't really fucked up like this though. Here is a
link to her drawings
etc. Learn Finnish by toggling between her queer feminist bingo in English/Finnish! Working on scheme to import her "
Femmes for Satan"
hologram bags...
MONTHLY PICTORIAL TREAT FROM THE DUSTY SHELVES OF THE DIRT PALACE
FURTHERING THE QUEST TO SPREAD FUN
LIKE GIN AND JUICE, MOSTLY GIN
New to the Dirt Palace Library! New to the world!
Anne Elizabeth Moore's
book on Julie Doucet. Not to brag, but our copy is autographed!! Laugh out loud at passages like: "Men eager to share their opinions - which invariably included an admission that Doucet's work had sexually excited the speaker. Why the doings of so many dongs was thought to be of interest to me was beyond my comprehension."