DIRT
PALAC
E
JULY 2019
Thursday July 25

th
6 – 7:30pm
Artist Talk / Interview
Artist Deborah Spears Moorehead in conversation with Taylor Polites
------------------------------------------------------------
​
Supported through the Art Culture and Tourism department, as part of theWoonasquatucket River Greenway Arts project, the Dirt Palace is commissioning artists to make new work in conversation with the river,

its history, and the future plans for the neighborhood greenway, October 2018 - July 2019.
Our seventh and final event features an installation by artist Deborah Spears Moorehead in our Storefront Window Gallery. Join us this Thursday the 25th at the Dirt Palace while she discusses her work with writer and historian Taylor Polites. If like us, you can't get enough of the Woonasquatucket, there's lots happening with partner orgs along the river this weekend that you can find out about here!
☾ NIGHT CAFE
JULY 26th ~ 10PM to 2AM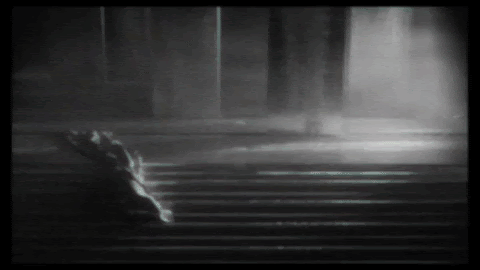 Dessert and beverages served with a suggested donation of $5 to $20. Like a brunch, but at night. "Eclipses, occultations, and halos. You reach out your hand . . . "
JULY WINDOW ARTIST: DEBORAH SPEARS MOORHEAD


Parcel 1 A. Providence River from 1600 to Contemporary
As a part of the Providence Preservation Society's Sites and Stories Explored Through Community Engaged Art and Scholarship project, artist Deborah Spears Moorehead explored the Colonial, Industrial, and Contemporary uses of Providence waterways. Her work resulted in a mural that addresses several aspects of water usage, including how bodies of water can sustain differing cultures.
Her research and production involved both the State House Lawn and Parcel 1A, two landscapes that relate directly to the Woonasquatucket, Mosshasuck and Providence's Rivers.
Deborah Spears Moorehead M.A.

Kutoo Seepoo - TALKING WATER

Pronouns she her

"

My artwork is homeland based and every picture of my relative land or seascape tells a story.. I"

Deborah is an internationally known Native American, Visual, and Performing Artist, Author, Cultural Bearer, Educational Consultant, Water Protector and Song Writer. Deborah employs her artwork to promote social and earth justice. She holds a Bachelors of Fine Arts from Swain School of Design and a Masters in Arts in Cultural Sustainability from Goucher College. She is a member of the Seaconke, Pokanoket,Wampanoag Tribal Nation, and descends from the "Thanksgiving Indians" Chief Sachem Massasoit, who befriended the Pilgrims in Plymouth, Massachusetts in 1621, and saved their lives through their first winter. Deborah is also Narragansett, Pequot, Mohegan and Nipmuc.
"
My work's focus is on the contemporary cultural existence of Eastern Woodland Native American communities and the Cultural Sustainability of our Traditional Bearers and Environmental Knowledge Keepers.and Earth Stewards. Creation, Oral Tradition, and contemporary stories of resistance, resilience and fortitude, inspire me. I am an emic observer immersed in my Native community; my paintbrush captures the beauty of my people and culture through portraits. Dispelling negative stereotypes of Native Americans, as well as promoting awareness, and dialogue on the subjects of social and economic inequities, are one of my goals through Art. I am interested in the values, strength, and beauty of indigenous people, and ability to thrive into the future through adversity. My creative work, lectures and performances serve to educate, assert, promote, value and validate the identity Eastern Woodland Tribal Nations."
Her business is called Painted Arrow Studio, Talking Water Productions where she exhibits Art, designs fragrances, Native clothing, and teaches Drawing, Painting and Jewelry. In 2014, Deborah authored the book "Finding Balance The Genealogy of Massasoit's People and Oral and Written History of the Seaconke Pokanoket Wampanoag Tribal Nation. Her book dispels many biases and stereotypes regarding Native American culture and history and offers a Wampanoag perspective on America's history.
As an Outreach Educational Consultant, she develops Native American cultural programs for educational institutions. In 1996, Deborah co-founded Nettukkusqk Singers, an all Native American women's hand drum learning, teaching and performing group. Nettukkusqkq have been performing for over 30 years. Deborah believes in cultural democracy and has curated many Native American Art shows including the 2012 "fist ever" Native American Art Show for Rhode Island State Council of the Arts. Rhode Island State Council for the Arts honored her with a Community Leadership Award. She is a Muralist and was awarded the Youth Mural Project Grant 05-06 from the National Museum of the American Indian, (NMAI) Smithsonian Institute. In 2006 Nettukkusqk singers collaborated with NMAI and the Tomaquaug Indian Museum to produce a DVD called Memories Dreams and Legends of the Narragansetts.
Her piece "Good Energy" graced Congressman David Cicilline's office walls in 2013. In 2017 she won the National Congress of American Indian Art contest award for her piece called "Whoosh." Presently,"Whoosh" is being displayed in Congressman David Cicilline's office.
In 2019 Deborah was awarded the Sites and Stories Grant, from the Providence Preservation Society's in which she painted a four panel mural serving to educate the public on the protection of our waterways.
For over thirty years Deborah has educated on Native American subject matter and her Art has been shown and procured throughout United States as well as internationally in galleries and museums such as the Mashantucket Pequot Museum, the International Gallery of Bolivia, Brown University, Peabody Museum, Harvard University, Metropolitan Museum of Fine Art, Rhode Island School of Design, University of Rhode Island, Wheaton College, Mohegan Tribal Nation as well as many other venues. Contact her by e-mail at
paintedarrow2@yahoo.com
GABY HURTADO-RAMOS
I'm the newbie in the house, just moved from Tucson, Arizona. Settling into humidity land and getting to know the river. I recently read On Earth We're Briefly Gorgeous by Ocean Vuong and it was beautiful :,) I'm playing with clay and screenprinting on hankies, thinking about city flowers that grow through fences.
JOSEPHINE DEVANBU
Laura Raicovich recently interviewed Maia Chao and I about Look at Art. Get Paid. for Hyperallergic. Read the interview
here
.
I'm excited to share a chrome extension that annotates the RISD Museum's website with handwritten notes and drawings of first-time museum goers paid to visit the RISD Museum as guest critics of the art and institution through our 2016 pilot of
Look at Art. Get Paid.
Visit
risdmuseum.org/edit
to read about the extension, or download it directly
here
.
To realize the extension, Maia and I brought in designer Lukas Eigler-Harding who built the extension, and Look at Art. Get Paid. critic Stephan McCants Jr. who advised the project.
This chrome extension is one of five art interventions that debuted at the RISD Museum this past June. Check out the other projects on our
instagram
.
CODY ROSS
"He came up to me."
✿ڿڰۣ— Please consider donating to
AMOR RI
, a community support network organizing to fight back against police, immigration, and state sponsored violence & abuse.
MARCI GREEN
My lil library just had a pop-up at Trade-Pop! More very soon. Follow @fathomlibrary to keep up with our goings on + submit work!
DANIELLA BEN-BASSAT
Daniella recently played a set on the lawn of the Wedding Cake House. In it, she turned a motorized plant into an optical tremolo and accompanied it on guitar.


A video of the set is here --
https://vimeo.com/344197300
XANDER MARRO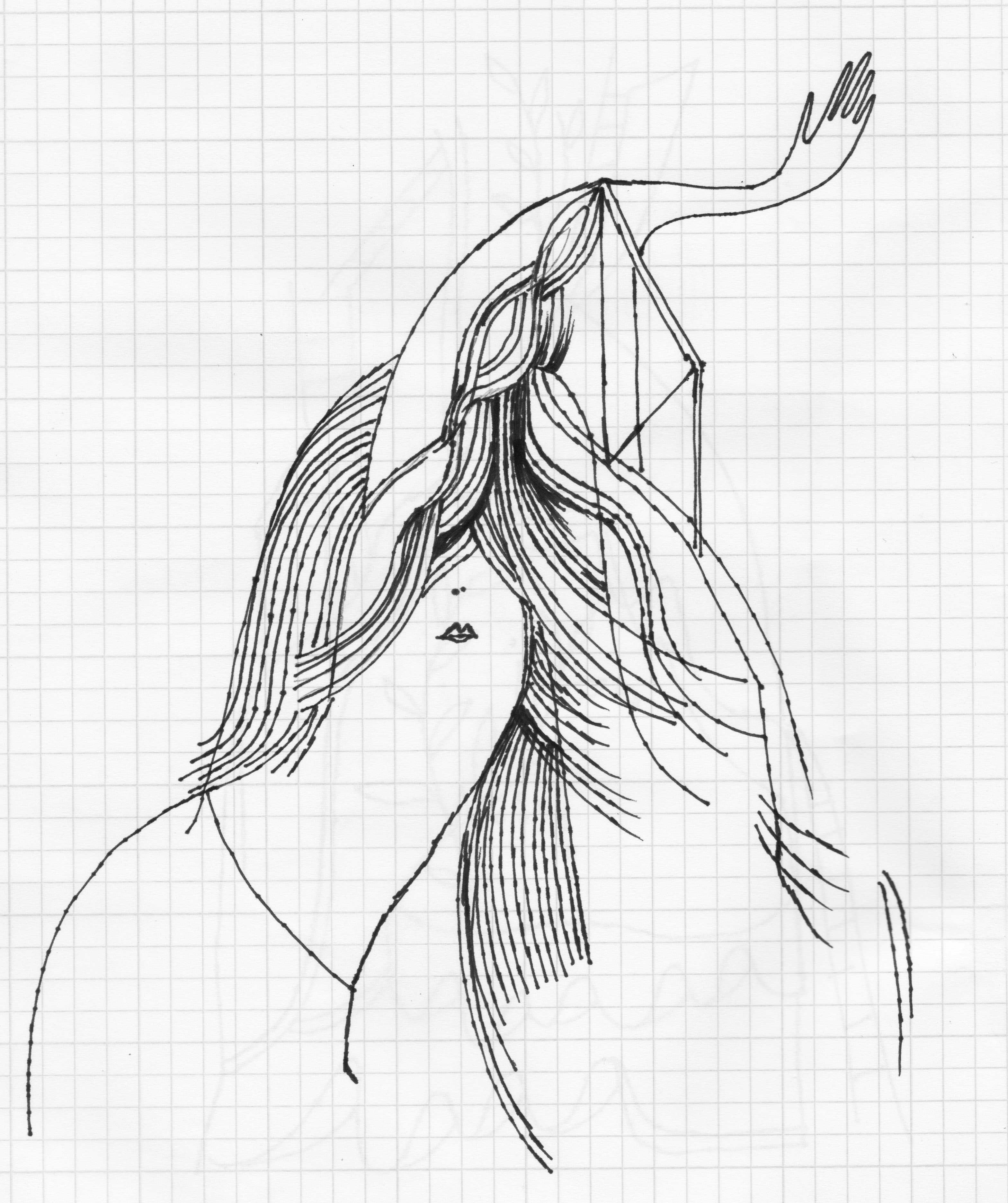 explaining the heat in a letter to a friend: i was part ocean dog, part snork, part firefly. but also mostly just a mermaid covered with chocolate vegan ice cream in a fever dream. god i love summer.
PIPPI
ZORNOZA
Bonedust, Fruit of the Ash, a one-sided lathe-cut 7inch single.... Going to be available soon as part of the "bundle" (cassette, shirt, lathe and CD!) on
Annihilvs.
OTHER THINGS COMING UP!!!
SAVE THE DATE: well, actually save a bunch of dates! See poster with a bunch of Aug/Sep/Oct events below:
August 8th - Book Launch: Naty and My Chaotic Stench with Shey Rivera-Rios - more info to come

Call for Eyes of a Blob:
We are so excited to be hosting the creation of an episode of Sistership TV - if you have not watched this show yet...get on it!!
Hello everyone! The Powers are a band from from out of town doing a livestream TV show from the Dirt Palace in August. We are looking for a few volunteers to dress up in a very funny group costume and get on camera with us! We need 2-4 ppl to perform as the eyes of a blob for a segment of our show called "Blob Descending a Staircase". The shoot will be on August 14th at the Dirt Palace for about one hour, from 2-3 pm. The finished show will air live on August 18th at vimeo.com/sistershiptv (where you can also check out past episodes!)
The costume is a large piece of fabric with eye masks embedded in it. It fits up to 6 people inside at a time.
For the video, this blob will walk down the stairs at the Dirt Palace, and will be recorded with a prism in front of the lens, creating a fragmented image. This scenario will be set to live electronic music by The Powers with special guest Violet Cutler.
https://thepowers.bandcamp.com/
Poster for upcoming things! amazing painting by Amy Moon O-S
***DIRT PALACE LIBRARY HI-LITES***
MONTHLY PICTORIAL TREAT FROM THE DUSTY SHELVES OF THE DIRT PALACE
FURTHERING THE QUEST TO SPREAD FUN
LIKE GIN AND JUICE, MOSTLY GIN
Glomp 8 - Nothing like encountering some Finnish Comics from 2006 to remind you that the world is big and full of beauty.