WINDOW
MARCH WINDOW ARTIST: RYAN CARDOSO
"The series is a reclamation of the renaissance art period. The classical paintings made during the 15th-16th century all exhibit Europeans as regal, aristocratic figures, completely excluding the people of color from these spaces and moments. These images are here to question and put forth a new body of work, where people of color stand tall and proud, embellished in cultural relevance. We are here to fill up gallery walls, and be mounted in your homes as decoration, because like everyone else, we belong."
Ryan Cardoso is a storyteller communicating through photography and filmmaking. To find out more about Ryan and his work - check out this interview with him on our blog HERE
This project was made possible through support from the City of Providence, Art Culture + Tourism Department
NORAA NEITHER KAPLAN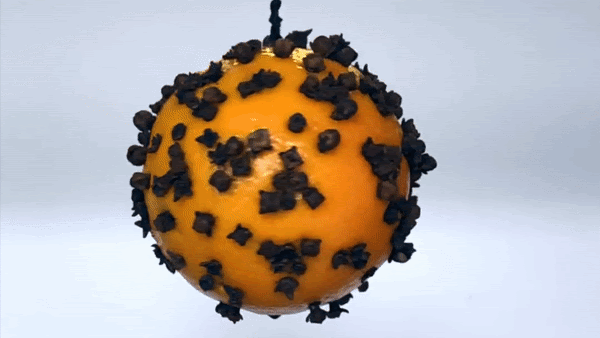 It feels surreal trying to remember what I have "done" during this month of social distancing. I vaguely remember orchestrating two elaborate photoshoots to get some quality nudes. It seems I made six voice memos of myself reading Mary Oliver poems. I've been told I wrote a poem yesterday, and some have alleged I released
an EP of sad quarantine songs
. But the only thing that I am sure of is that I meticulously stuck cloves into an orange to replicate the structure of the COVID virus, and then filmed it spinning in slow motion.
The days pass slowly but go by so fast. I've been finding it hard to concentrate, what with the massive collective trauma we're undergoing and all. Josephine and I agree that whoever is writing the simulation we're living in isn't even trying to make the storyline believable anymore. So it's not so much a matter of coping with reality, but suspending my disbelief.
Sending everyone love and solidarity from Olneyville, Earth, my slice of the apocalypse.
JOSEPHINE DEVANBU


The Covid-19 rendering Noraa used as a reference for the above sculpture.

As the rest of us ask ourselves "What can I cook with what's left in my pantry?" Noraa has dug deeper. Her pomander portrait of Covid-19 begs the question: "What can I contribute to the advancement of human knowledge with what's left in my pantry'?"

Begin by noticing–without judgement– the questions that arise as you take stock of what you have left. Here's what comes up for me:

Which departed roommate's cooking oil offers the lowest smoke point? How have attitudes towards social constructs such as "my shelf" and "your shelf" changed during the pandemic? By what mechanism does anxiety drain food of flavor? Is the growing ratio of sirens to honk-offs in Olneyville square correlated with RI's Covid-19 doubling time?

In a pinch, it's OK to skip doing a literature review and dive right in, just make sure you are in compliance with your household's policies on human-subjects research. I'm no longer on Brown's IRB, but I am still available if you need a sounding board to talk through best practices when living with study participants.
ANNELI SANAYE HENRIKSSON
I've reconnected with my favorite knitting book.
Contact me at
ashenriksson@gmail.com
if you want to join the Armadillo wrap Knit-a-long
GABY HURTADO-RAMOS
You know, everything is normal over here... But when I'm pretending everything actually is or I can focus on anything, I'm working on doing illustration and comics work (more to come). In the meantime, please enjoy this interview I gave to myself *amid these times*
You're on a desert island, you have the essentials, what are your three luxury items?
bidet, CBD horchata popsicles, and a water park slide into the ocean
Ideal grocery shopping outfit:
my normal outfit but with all "blaze orange" accessories- hat, mask, hoodie, glasses, shoe laces, socks...
Song of the moment:
Yo Perreo Sola, by Bad Bunny
The perfect meme:
sees me, sees the world, and laughs @ me, spits on the world
DJ set vibe:
Reality drama tv effects
https://www.youtube.com/watch?v=xx9uLGbbJNI
Most hopeful thing I've witnessed:
grassroots organizing and collaboration across state lines, especially to
get people out of immigration detention centers
(see #FreeThemAll)
Biggest surprise:
I'm still behind on tv and movies, (and tiger king was kind of terrible)
Favorite escape:
Throwing a birthday party on Sims (and then blocking the door with presents so my new friends never leave).
After this is all over I will emerge:
TikTok famous ;)
XANDER MARRO
Time, of course has not been normal lately, and a lot of people's sentences have included the phrase "time is….." which always makes X think of the song
Christmas Time in the Mountains
. Its not Christmas Time, but this song might feel nice to listen to. X teaches in the spring and that's been wild. She had no idea of what to do, and then a friend who also teaches suggested sending a google form, and that was earth shattering. So every time she's felt stuck with the class she's leaned into asking questions. Sometimes the answers were so beautiful and helpful that for a moment things felt ok. So she kept making forms until the form became the form. What is there for us to teach each other anyways other than to ask and improvise and listen?
Please fill out this form
. (i mean if you want to) It is anonymous - i think you can also fill it out multiple times, but i'm still learning about google forms. I think there will be more forms as form, I'll post them on
twitter (@LadyLongArms
). In terms of thoughts on the quality of writing of this simulation (see Noraa's entry); X highly recommends
World on a Wire
the 1973 Fassbinder 2 part mini series. It's free on YouTube: there are so many killer shots in mirrors and weird swimming pools and deadpan melodramatic lines about the nature of how the simulation works. Simulation workers on strike! Going to remember to put it on Rec World!!!
CODY ROSS
My newest isolation strategy is playing
crowd
sound
effects
underneath a playlist of Whitney Houston singles—if you're anything like me, this will be a legitimate pick-me-up. If you're not, you may find suggestions more relevant to you on
Rec World
, a website I put together to collect recommendations from the people I'm missing every day. A feed of asynchronous pleasures circulating through texts, sensations, and repeatable actions. Press the plus button on the bottom right to submit your own.
Pasting some mutual aid networks, resources, and fundraisers, mostly in the Providence area:
FANG Community Bail Fund
.
Undocu Fund
.
Emergency COVID Fund for R.I. Dancers / FS Workers
.
SISTA Fire Mutual Aid Support fundraiser
.
SISTA Fire Mutual Aid Support form
.
AMOR's Stimulus Redistribution Campaign
.
AMOR's Community Resources Document
.
AMOR's COVID-19 Response Network
.
COVID-19 Rhode Island Hospitality Relief Fund
.
Harm Reduxx PVD
.
UndocuTrans Stimulus Fund (DMV area)
.
People's Emergency Fund (Maine)
.
Mutual Aid Hub (collection of user-submitted mutual aid networks nationally)
.
Artist Relief grants
.
RISCA Artist Relief Fund grants
.
PIPPI ZORNOZA
Several weeks before the global pandemic gets officially deemed a global pandemic and everything closes down, you lose a hard drive. Why isn't it backed up? There is no answer. The drive shuts down in a such a way that the read/write heads magnetize and clamp down on the discs, physically scratching the platters every time you try to reconnect the drive to your computer. In essence, you scraped all the data off the drive, pulverized it into oblivion. You wonder why you had to wait a month for a technician to tell you that your data had been destroyed. It sounds a bit dramatic when you try and tell people that you lost all the art that you made in the past 5 years… even though it is basically true. I guess your art no longer lives in the physical world. What was lost?
• A full length album called The Bell that Never Stops Ringing about ever present thoughts of death (your's and your loved ones')
• Another 60 minute album called The Sound of It Hammering Against the Skirts about female desire
• Your ongoing archive of crying scenes from movies. I guess a spreadsheet of your collection exists, so if you wanted to re-record the 100 or so video clips that you've compiled, you could.
• A recording of that time you sang Opportunity to Cry by Willie Nelson in the hopes to make a record with Daniella
• All of your samples…. Ranging from recordings of your own instruments to sounds collected from horror films and reality TV shows about prison (because they use the most horrifying sounds to criminalize and dehumanize real people)
• That print that you worked on for two years of the image of lady sniffing that lambs ass with the neurotic yellow eye, in a mirror adorned with serpents
• Every source image or drawing that you scanned in the past 5 years
• A lot of stuff that you don't even remember
This digital storage unit much like a storage unit in the physical world , housed all your dusty unused collections wiped clean like a memory. And as your memory has gotten worse and worse over the years, troubling and worrying you to no end, you always wondered who you'd be if all your memories disappeared. Feels impossible to start over. And you think maybe it's good that you made those drawings, tracing those ladies crying over and over on tracing paper, so that you at least have some remnants of the past 5 years to sit on a shelf, the pages getting bent and ruined after years of neglect.

***
DIRT PALACE LIBRARY HI-LITES
***
MONTHLY PICTORIAL TREAT FROM THE DUSTY SHELVES OF THE DIRT PALACE
FURTHERING THE QUEST TO SPREAD FUN
LIKE GIN AND JUICE, MOSTLY GIN
The Library picked up Finding Balance from artist Deborah Spears Moorehead after her artist talk at the Dirt Palace last summer. Debbie's installation - Parcel 1 A. Providence River from 1600 to Contemporary explored the colonial, industrial, and contemporary uses of Providence waterways.
Using this time of shelter in place to read Debbie's work!
To view Debbie's installation or artist talk at the Dirt Palace - go here
To purchase Finding Balance from the artist, contact her by email
at
paintedarrow2@yahoo.com