DIRT
PALAC
E
APRIL 2019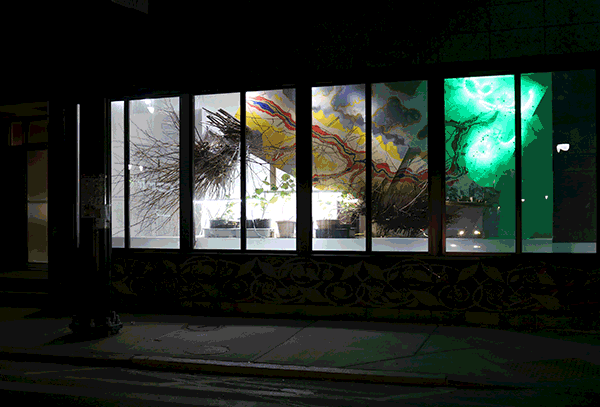 Sunday April 7

th
6 – 7:30pm
Artist Talk / Interview
Artist Matt Tracy in conversation with Mary-Kim Arnold
------------------------------------------------------------
​
Supported through the Art Culture and Tourism department, as part of theWoonasquatucket River Greenway Arts project, the Dirt Palace is commissioning artists to make new work in conversation with the river,

its history, and the future plans for the neighborhood greenway, October 2018 - July 2019.
Our fourth event "Invasive
" Features the installation by artist Matt Tracy in our Storefront Window Gallery. Join us January this Sunday the 7th at the Dirt Palace while he discusses his work with local writer Mary-Kim Arnold
Dirt Palace is looking for new Artist in Residence Members July and potentially August

The Dirt Palace is a self organized feminist collective that supports artists by providing affordable studio space, facilities, shared resources, opportunities and a culture of cooperation. The Dirt Palace is trans-inclusive, strives to be accountable and to work intersectionally.
Seeking experimental feminist with projects that will make use of our current facilities: Legal live/work space with: screen printing shop, letterpress, animation stand, music rehearsal room, wood shop, large shared space for building bigger projects, and library.

Members are expected to attend weekly meetings, monthly work days, do regular chores, keep the kitchen clean, and take a leadership role over running some aspect of the collective project vaguely falling under the conceptual roof of "The Dirt Palace". If you are interested, all of this (and more!) will be explained in our epic 20 page document called "the Occupancy and Consciousness Agreement" that we will e-mail you upon request. Residencies at the Dirt Palace average about 24 months. We are looking for a commitment of at least a year minimum.

Rent and expenses end up breaking down to about $430 - $455/month:
Rent - $300/month
Heat - $60/month (paid all year round)
Electric - $57 - $70/month (varies)
Internet - $13/month
Sundries - $10/month (TP, dish soap,etc)
Parking is included.

If you would like to learn more contact us at dirtpalace @ yahoo dot com
Dirt Palace is also looking for a downstairs studio sub-letter. Work only.
***Downstairs studio / work space available*** - 6x8 feet expandable to 8x8 feet. includes use of wood shop, storage space, access to large common area for bigger projects, opportunity for print shop access. $125 per month.
If you would like to learn more contact us at dirtpalace @ yahoo dot com
WEDDING CAKE HOUSE PAINTING WORKDAY!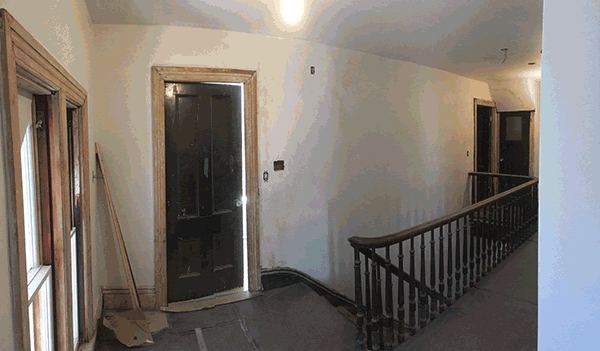 Always wanted to do a workday at the Wedding Cake House but haven't gotten around to it? Are you excited by seeing color change walls right before your very eyes? Are you one of those people who "loves to paint"? Do you love seeing other people wearing bunny costumes? Would you like to celebrate Easter by finding beer or chocolate hidden on the Wedding Cake Grounds? If you said yes to any or all of these questions, this next workday is for you!
APRIL 20th and APRIL 21st Wedding Cake House Weekend Painting Marathon Both days 1pm – 5pm.
We are in a mad dash (like the mad hare) to get all the interior painting done inside the Wedding cake house!! Many brushes make light work. Many hands make paint work. Many painting brushes paint the GD house.
Bring your own roller if you got one. We'll have the paint, brushes, fuzzy things (not bunny tails) (no really – what do you call those things), music, snacks, etc. We'll end both days sharing a meal on the lawn.
RSVP if you'd like to come to either or both days!
Dirt palace public projects at gmail dot com
RUFFLES REPAIR AND RITUAL: The Fine Art of Fixing
Our inaugural exhibition at the Wedding Cake House will celebrate the 150 years since the house was built, by mounting 150 artist works.
Opening May 18th 6pm – 9pm.
More info coming soooooooon
Matt Tracy has been making art in Providence since 1999, focused mainly on painting and map-making, with occasional forays into mixed media three-dimensional work. He stopped painting for a few years because he was the co-ownership of an organic vegetable farm turned out to be quite a demanding job, but is thrilled to have returned to a regular studio practice and exhibitions in 2018.
I've been living and working on the Woonasquatucket for 20 years, so I was thrilled to build an installation about the river for the Dirt Palace Window. The piece might be viewed as a diagram of a cycle, maybe physiological, ecological, and historical.
As I built the installation, I began to think about and grow specimens of an invasive exotic plant called Japanese Knotweed which has become endemic to the watershed. It is destructive to native plant and animal communities but spreads very quickly and is extremely difficult to get rid of. The argument around whether to eradicate, manage, or ignore these exotic invasive in our ecosystems has a long and freighted history, and meanwhile the plants seem to basically be here to stay at this point. Japanese Knotweed, then, began to serve as a symbol for the bigger, scarier threat of climate change, which is harder and way more somber to talk about, but that I couldn't stop thinking about as I worked on this piece.
I came to think of fossil carbon as just the latest, albeit most deadly, in a long line of invasive factors introduced by humans that this particular ecosystem has absorbed and adapted to during the last 400 years. As such, the carbon in smoke that billowed from the stacks of Woonasquatucket textile mills 80 years ago has literally come back to weave itself into the living fabric of the river. It is now in every cell of every plant and animal, and will be here for centuries to come. This radical change is invisible, but these plants serve as a reminder that we exist in a natural system that operates on its own rules we are part of cycles that never stop, that we have no control over, but that choices we make as a species can and do affect them profoundly.
https://www.matttracyart.com/
Dirt Palace has been pleased to share space the past couple moths with artists and studio sub-letters Matt Tracy and Marci Green!
MARCI GREEN
fathom library (f:) is a submission based, pop-up art reading room in Providence. The collection is an ever-growing archive of contemporary creative work (with an emphasis on emerging and local artists) in the form of book-like printed materials. We are currently welcoming submissions! Annnnd having our first event (tap pic above for fb event page) an artist talk and book signing with photographer Clay Maxwell Jordan. Free and open to the public - hope to see you there!
MATT TRACY
I've been using space on the first floor to make a whole bunch of new work, mostly paintings, but I do sometimes venture into the 3rd dimension. It's been quite a while since I've had the time and space to make a new pile of work, so I'm very excited about the new ideas and colors and lines that are emerging in the stuff I've been producing. I also started a little wild plant nursery here in the studio, specimens from which are currently on display as part of my Dirt Palace Window installation. Go check out the window, and also come to my talk on April 7th!
Upcoming Exhibition: I'm excited to be part of a show coming up this June with
Lisa Sanditz and Lisa Corinne Davis
atReal Estate Gallery in Brooklyn, NY. Opening Date TBD!
I'm working on a website for my work, but in the meantime, I post things I'm making over at Instagram. Tap my pic/name above to go there!
CODY ROSS
Working on a short film that takes cues from phantasmagoric projections of luxury embodied in vintage perfume advertisements. "We gather a new selection of relics wrapped in lush, relational fabrics. The intent is to adorn reality. Once crystallized, we approach with grandeur. A soft boutique."
Major thanks to
Noraa
for organizing all of this past weekend's
TDOV
events, including the rad TDOV fundraiser dance party at D.P.!
GRETA SCHEING
Greta has been mostly hoping everyone's doing as okay as they can. Good omens: saw a crocus that'd pushed up a dry leaf to wear as a hat. Saw these four seagulls on the roof each with a bagel.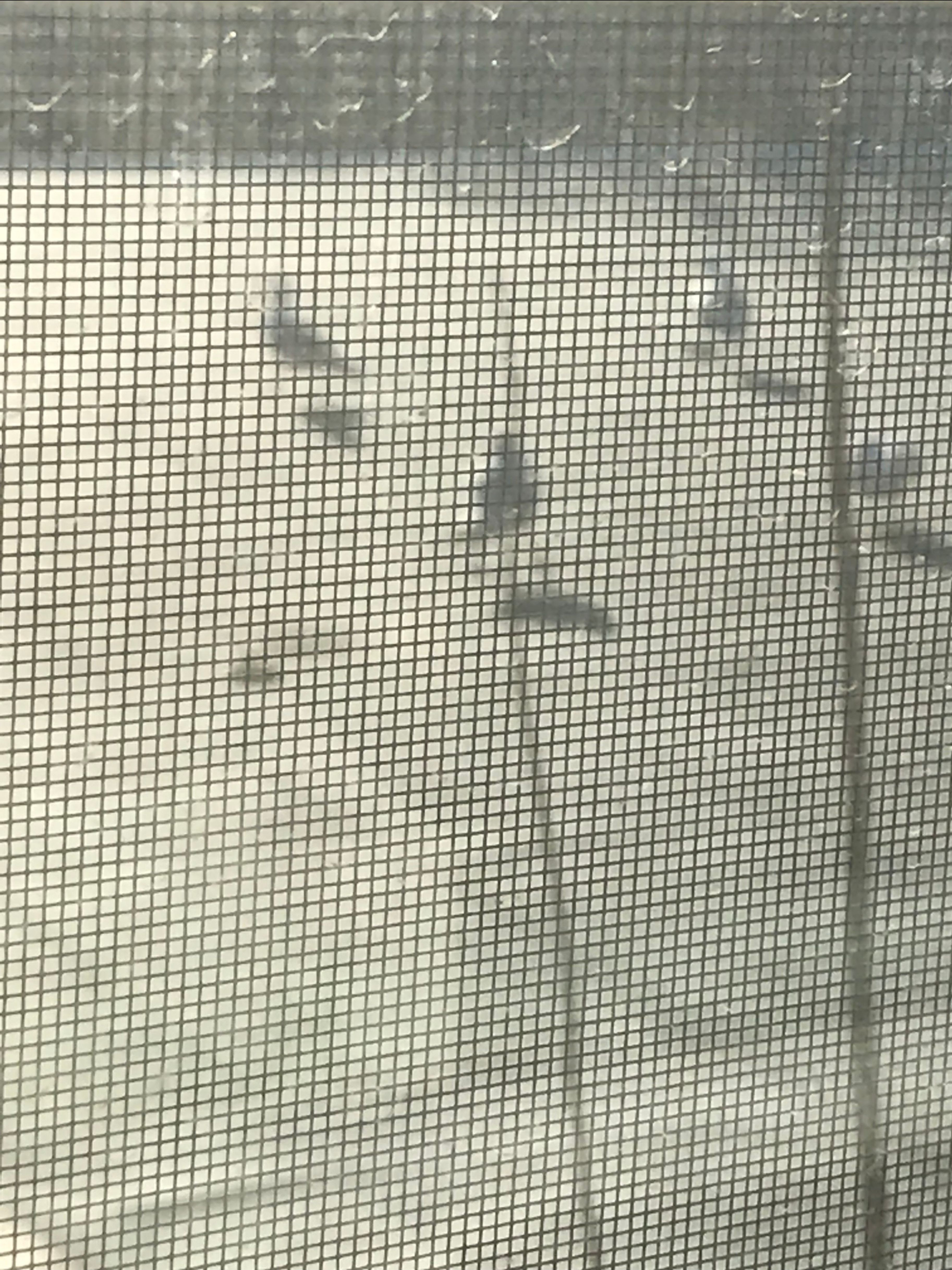 Here are some drawings made with No Glykon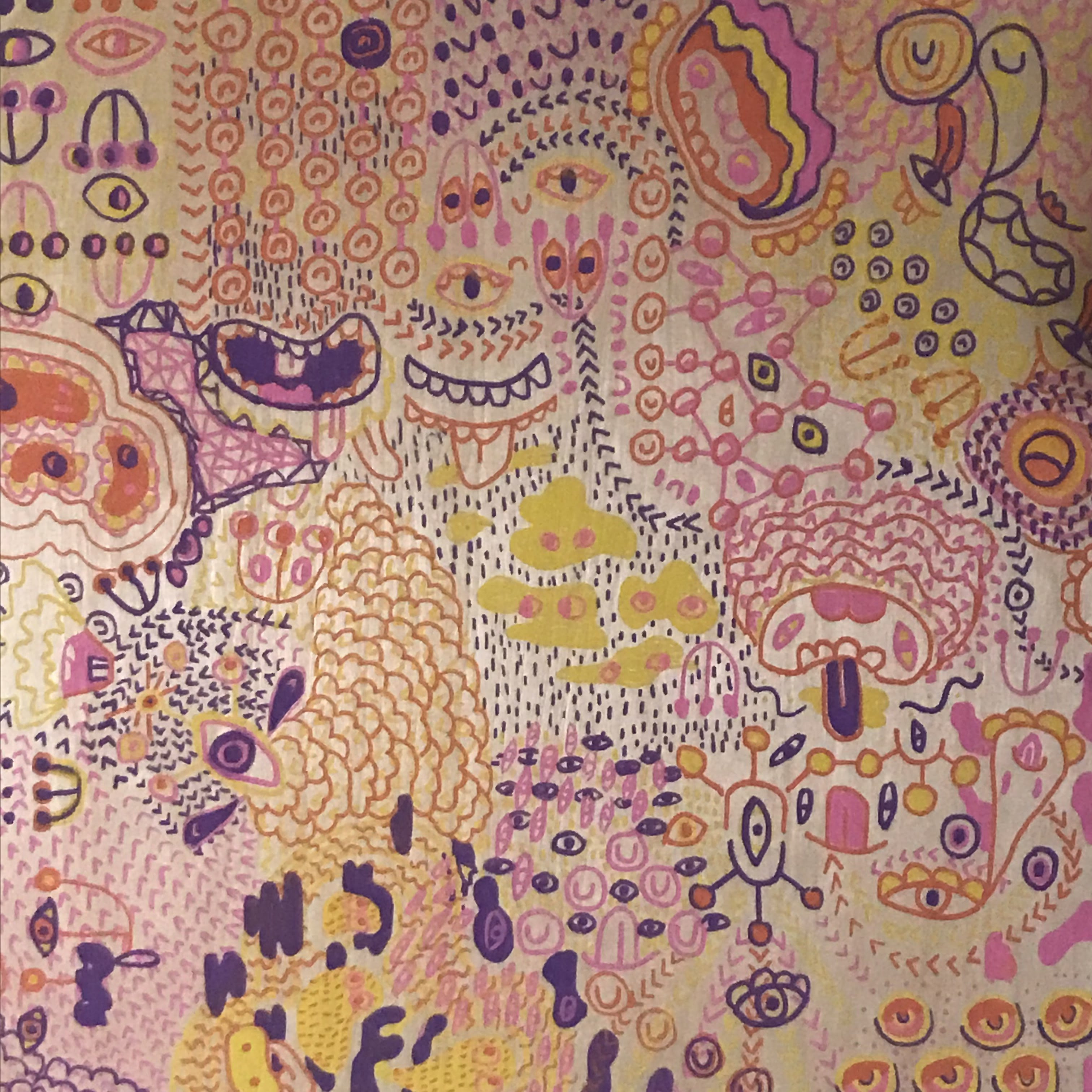 Email gretron at gmail if you'd like a postcard (eventually)
JOSEPHINE DEVANBU
Maia and I gave an artist talk about
Look at Art. Get Paid.
at the ICA Philadelphia, see video
here
.
We also had the chance to lead a workshop for 40 educators participating in the National Art Education Association's annual pre-conference for museum educators, hosted this year at the Museum of Fine Arts Boston.
We were granted our request to host the workshop at the MFA's Trustee's Room, the room where most high level decisions have been made about the museum's direction since 2010 when the board meetings moved to the new wing. We invited educators to break down into groups of four and design a ten minute workshop designed for fellow educators that used the room as an object or gallery to teach from, with particular attention to making room for ways of knowing typically marginalized within elite institutional spaces.
One of the workshops had participants figure new ways to use chair that subverted the room's script. Another invited participants to open every drawer or door within the board room. One asked participants to go out into the galleries and ask a museum visitor what they thought the Trustee's Room would look like, then invite them back to check their guess.
Maia taking a call after the workshop, lying on the boardroom table. She was up till 4:00am the night before writing a grant in the bathtub of our Boston Airbnb.
Workshop designed in consultation with MJ Robinson.
PIPPI
ZORNOZA
Pentamerous Glossolalia - A 5 song, tri-lateral split between Manchester UK based artist CROWW, NINE ORIFICES (collaborative project of RECTRIX and Fortress Crookedjaw) and Black Mecha - just released on Internal Masonry!!!
Internalmasonry.com
So blown away by the printing of these new Bonedust shirts by
Forrest Passage Printing
! They'll be available as part of a lathe, tape bundle for the Fruit of the Ash album on
Annihilvs.
XANDER MARRO

Half in summer (bare legs) half in winter (a zipped up parka with a hood). X is so ready to spend days at the ocean and time with (animal) friends. She started teaching a class at RISD. Extra hours are mostly in service to slide lectures about posters. Feeling good about passing on weird screenprinting tricks learned over long years of just figuring it out. Longing for days when new posters would manifest on electrical boxes in the middle of the night, but trying not to give into temptations of the poison romance of nostalgia. Listening to so many audiobooks while covered in plaster dust at the Weed Cake House. Always ready to talk about books. Always ready to talk. All love to all those walking through grief. All love to those holding friends tightly.