DIRT
PALAC
E
JANUARY 2019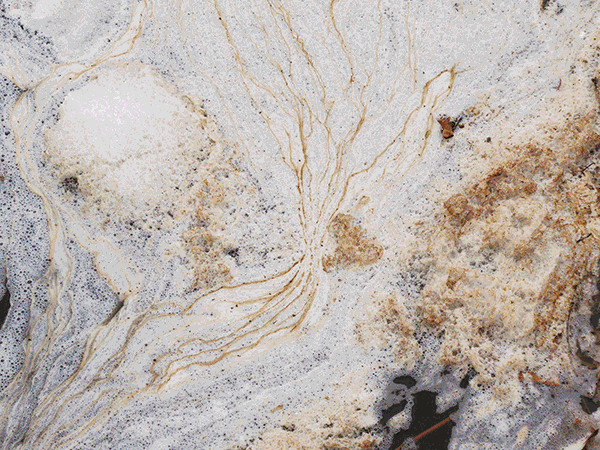 Friday January 18

th
6 – 7:30pm
Artist Talk / Interview
Artist Sto Len in conversation with Erik Talley
------------------------------------------------------------
​
Supported through the Art Culture and Tourism department, as part of theWoonasquatucket River Greenway Arts project, the Dirt Palace will be commissioning artists to make new work in conversation with the river,

its history, and the future plans for the neighborhood greenway, October 2018 - July 2019.
Our third event "

Dark

Side

of the

Woon
" Features the installation by artist Sto Len in our Storefront Window Gallery. Join us January this Friday the 18th at the Dirt Palace while he discusses his work with local musician, luthier, and Woonasquatucket River paddle guide Erik Talley.
Dark

Side

of the

Woon

::: Sto Len

Do you know the Woonasquatucket River? To know is to go. Its to see, feel, listen, smell, walk, ride, and even fall in. Its to share stories. To hop fences, feed the eels chicken, and have a secret spot. The

Woon

is ubiquitous yet unseen, its involuntary power of invisibility gets stronger the more we ignore it. While we have our backs to the water, it surges with power and endlessly flows through the city carrying with it a storied people's history. Under the highways and bridges we made, under the ground we soiled, the Woony is live streaming, day and night, just for you. It is the bloodstream of the city, naturally pumping with fish and nutrients while seasoned with the industrial by-products of the revenue stream. The lab results show traces of dioxin and greed: toxicity but not a toxic city.




Sto Len is a NY-based artist and waterway worker, who came to Providence this past December to get to know the Woonasquatucket. On "waterwalks" that followed the river's edge and a canoe trip through the most polluted sites, Sto explored the more hidden areas of the river and documented his discoveries.

Dark

Side

of the

Woon

features photographs, video, found artifacts, and site-specific mono prints. These "Chemotrophic Prints" were created with iron-oxidizing bacteria found near Lyman Mill Pond at the Centredale Superfund Site. Working en plein air (often from a boat), Sto uses his own marbling-like process to print directly off of the surface of water with paper. The end results are ghostly imprints that contain both the natural and anthropogenic residue of the site's history. Recent collaborations in the waterways of New York, Colombia, and Vietnam has enabled Sto's studio to be as large as a river and a practice that is both nomadic and global.
Dark

Side

of the

Woon

documents Sto's initial trips on the Woonasqutucket, a journey that will continue to evolve over time.

You can be part of his journey by signing up for a waterwalk with Sto here:
stoishere@gmail.com
Find more of his work here :
www.stoishere.com


Bio:
Sto Len is a printmaker, painter, installation and performance artist with interests in site-specific improvisation within a variety of media. His current body of work transforms the traditional printmaking art of Suminagashi (floating ink) into an experimental collaboration with nature and a site of discourse on environmentalism and art activism. He has exhibited his work internationally, including exhibitions in NY, Vietnam, Japan, London, Australia, Denmark, Canada and Mexico City. Sto
co-founded the alternative arts space Cinders Gallery in Brooklyn, NY which has exhibited hundreds of artists since its inception in 2004 and continues to curate as a project-based Non-Profit Arts organization. Sto is based in Brooklyn, NY with familial roots in Vietnam and his work incorporates these bonds by connecting issues of both their history, environment, traditions and politics.
GRETA SCHEING
Greta is working on an animation in collaboration with the creator of
Netizens
a film which she designed the credits for. It played at the tribeca film festival this past year.
The requested postcards from last months digest are in the works! just need stamps.
If you'd like to receive a postcard drawing email me: GretronATgmail
also, made this collaborative drawing with
No Glykon
JOSEPHINE DEVANBU
In 2019 I hope to bring even a tiny fraction of the abandon with which I speak IRL onto the internet. Getting myself to write online is like pulling out my own teeth and then trying to arrange them in a way that won't bore or offend others. As I type, delete, and re-type, these words I am literally holding up the digest. Thanks for continuing to be the main character of your own epic journey, I can't tell you how much it helps with my anxiety.
PIPPI
ZORNOZA
Pentamerous Glossolalia, a three way split between Nine Orifices (collaboration between RECTRIX and Fortress Crookedjaw),
Croww
and
Black Mecha
, will be released February by
Internal Masonry
.
DANIELLA BEN-BASSAT
Can draw you a bath...or a painting:
CODY ROSS
"How to be
open
but not violated, how
not to panic
."
XANDER MARRO
Swept into the rot of winter. Looking for a wormhole to hide in with infinite time to draw pictures inspired by slug sex and early sunset visions burned into cold eyelids.
MONTHLY PICTORIAL TREAT FROM THE DUSTY SHELVES OF THE DIRT PALACE
FURTHERING THE QUEST TO SPREAD FUN
LIKE GIN AND JUICE, MOSTLY GIN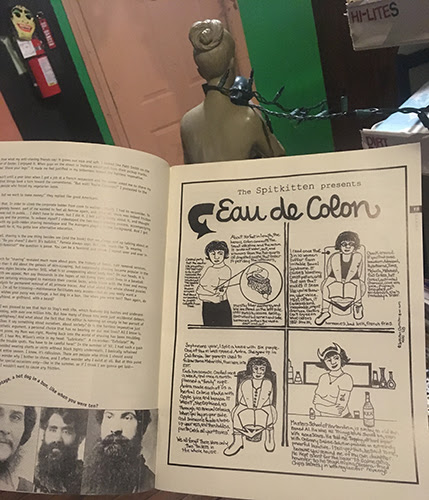 What is this? Just grabbed something off the shelf and photographed it. These are the jewels to behold.